« MY VISION IS CLEAR…
ONLY THE BEST FOR THE BEST » Jan Tops – Founder and President of the Longines Global Champions Tour and Co-Founder of the GCL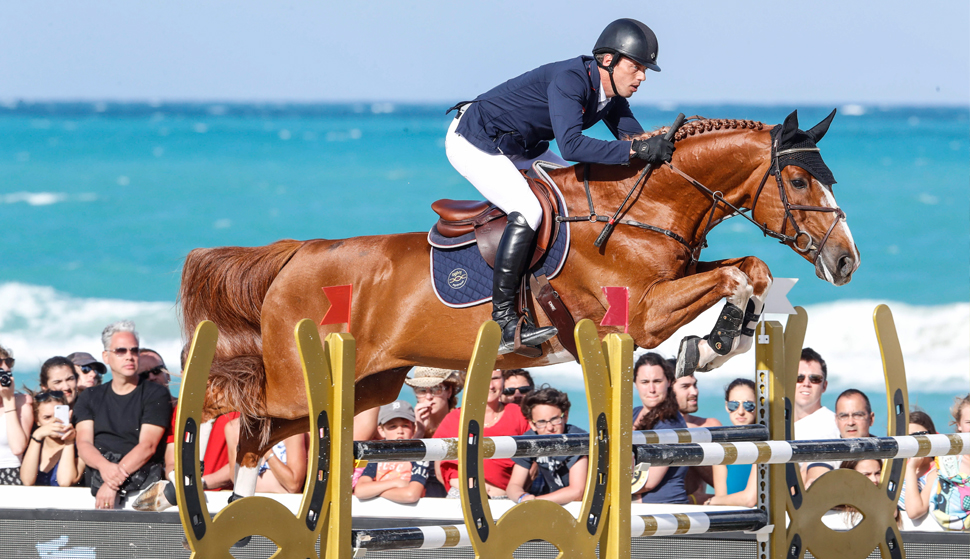 The World's Premier Show Jumping Series
The Longines Global Champions Tour brings together the top show jumpers in the world to compete in prestigious locations for unprecedented prizemoney. Our global Tour offers some of the most explosive and exciting competition of any equestrian series. We are proud to host Olympic, World and Continental Champions as they battle fiercely for the prestigious title of overall season Champion of Champions 2019. Welcome to the Longines Global Champions Tour.
learn more
The world's top teams - uniting riders like never before
In this revolutionary team competition, top riders from different countries unite to compete in a high stakes showdown for the 2019 GCL Championship race. The ground-breaking concept delivers fascinating tactical battles and fierce rivalries in stunning venues around the globe, as teams battle for a place in the all-important GC Playoffs.
learn more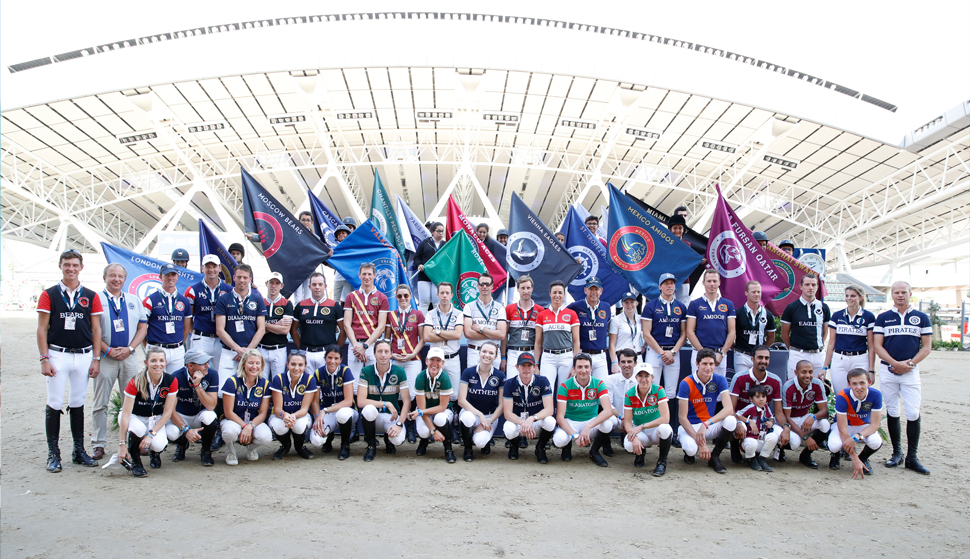 Mexico City

11th April - 13th April 2019

Miami Beach

18th April - 20th April 2019

Shanghai

3rd May - 5th May 2019

Madrid

17th May - 19th May 2019

Hamburg

30th May - 1st June 2019

Cannes

6th June - 8th June 2019

Stockholm

14th June - 16th June 2019

Cascais/Estoril

20th June - 22nd June 2019

Monaco

27th June - 29th June 2019

Paris

5th July - 7th July 2019

Chantilly

12th July - 14th July 2019

Berlin

26th July - 28th July 2019

London

2nd August - 4th August 2019

Valkenswaard

9th August - 11th August 2019

Rome

6th September - 8th September 2019

Ramatuelle/Saint Tropez

12th September - 14th September 2019

Montreal

20th September - 22nd September 2019

New York

27th September - 29th September 2019

Prague

21st November - 24th November 2019

Doha

28th February - 2nd March 2019
Flashback Friday to alllllll the special moments of LGCT Mexcio City 2018... What was your favourite bit?
Magical #MexicoCity we can't wait to see you 😍 @EdwinaAlexander . . . 📸 @GCT_events / sportfot.photovideo 📸 #lgct…
https://t.co/fuKmgN1oSC
What a horse... Prague Lions pulled out all the stops for the first event of the season last year and delivered with an incredible round from the mighty Glock's London and Gerco Schroder. Check this out!
#Repost @LonginesAOHS with get_repost ・・・ A Sunday stroll, St. Tropez-style. We see you, Bertram Allen! 👀…
https://t.co/YseCYpuyrn
Global Champions League of Doha 2019
2
Valkenswaard United
1
Shanghai Swans
3
New York Empire
all class results
1

Julien Epaillard

POINTS 40.00

SEASON PRIZE MONEY € 169,960.00

1

2

Ben Maher

POINTS 37.00

SEASON PRIZE MONEY € 96,360.00

2

3

Nicola Philippaerts

POINTS 35.00

SEASON PRIZE MONEY € 74,025.00

3

4

Frank Schuttert

POINTS 33.00

SEASON PRIZE MONEY € 37,500.00

4

5

Alberto Zorzi

POINTS 32.00

SEASON PRIZE MONEY € 42,980.00

5
1

Shanghai Swans

POINTS 30.00

SEASON PRIZE MONEY € 0.00

1

2

Valkenswaard United

POINTS 25.00

SEASON PRIZE MONEY € 0.00

2

3

New York Empire

POINTS 21.00

SEASON PRIZE MONEY € 0.00

3

4

Madrid in Motion

POINTS 19.00

SEASON PRIZE MONEY € 0.00

4

5

London Knights

POINTS 17.00

SEASON PRIZE MONEY € 0.00

5
HOSPITALITY
Exclusive access to competitors and the action...
Enjoy a world-class VIP experience in stunning venues across the globe.
BECOME A
PARTNER
#JOINTHEJOURNEY
Global Champions creates tailor made global partnerships to meet your brand objectives. Fill in your email to find out more.
Your email has been sent. Thank you.