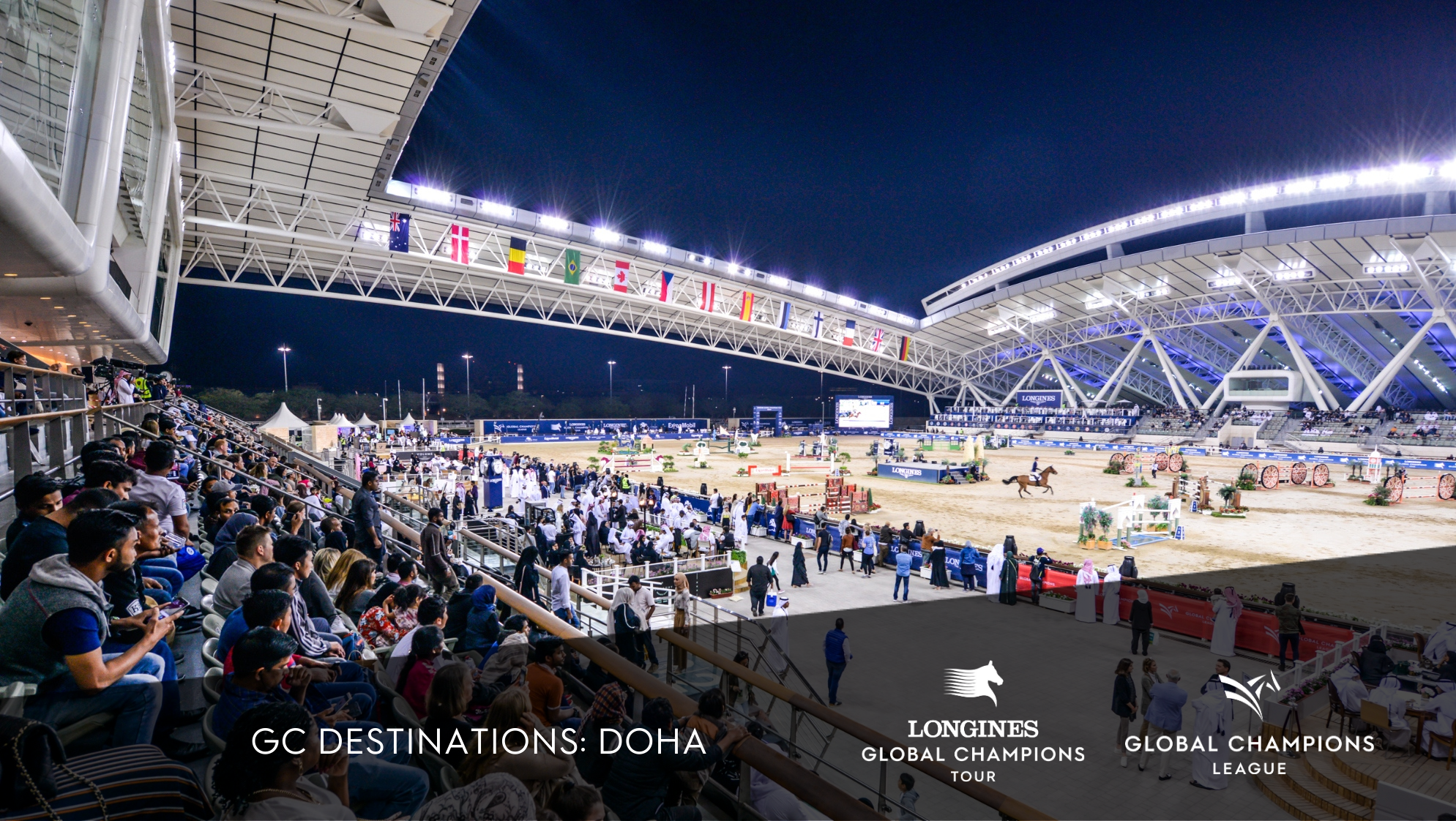 Photo: LGCT / Stefano Grasso
We're thrilled to bring fans around the world on a visual journey around the spectacular destinations of the Longines Global Champions Tour and GCL in our GC Destinations series. Our first stop is Doha, Qatar and the incredible AL SHAQAB - a stunning equestrian facility with superlative facilities for horses, riders, and grooms.
AL SHAQAB, a Member of the Qatar Foundation, has played host to breathtaking LGCT and GCL events with riders and teams competing under the soaring architecture of this unique venue. Founded by His Highness The Father Emir, this world-class venue welcomes international and Qatari riders to top level competitions with thousands of spectators filling the venue to enjoy world-leading sport. Fun activities are also on offer including pony rides for children at the impressive Kids Academy, as well as watching top sport from the chic cafes with dramatic views of the main arena.
Take a tour of this dynamic city and beautiful venue in our first GC Destinations episode here: