Flashback: Best of Miami Beach 2019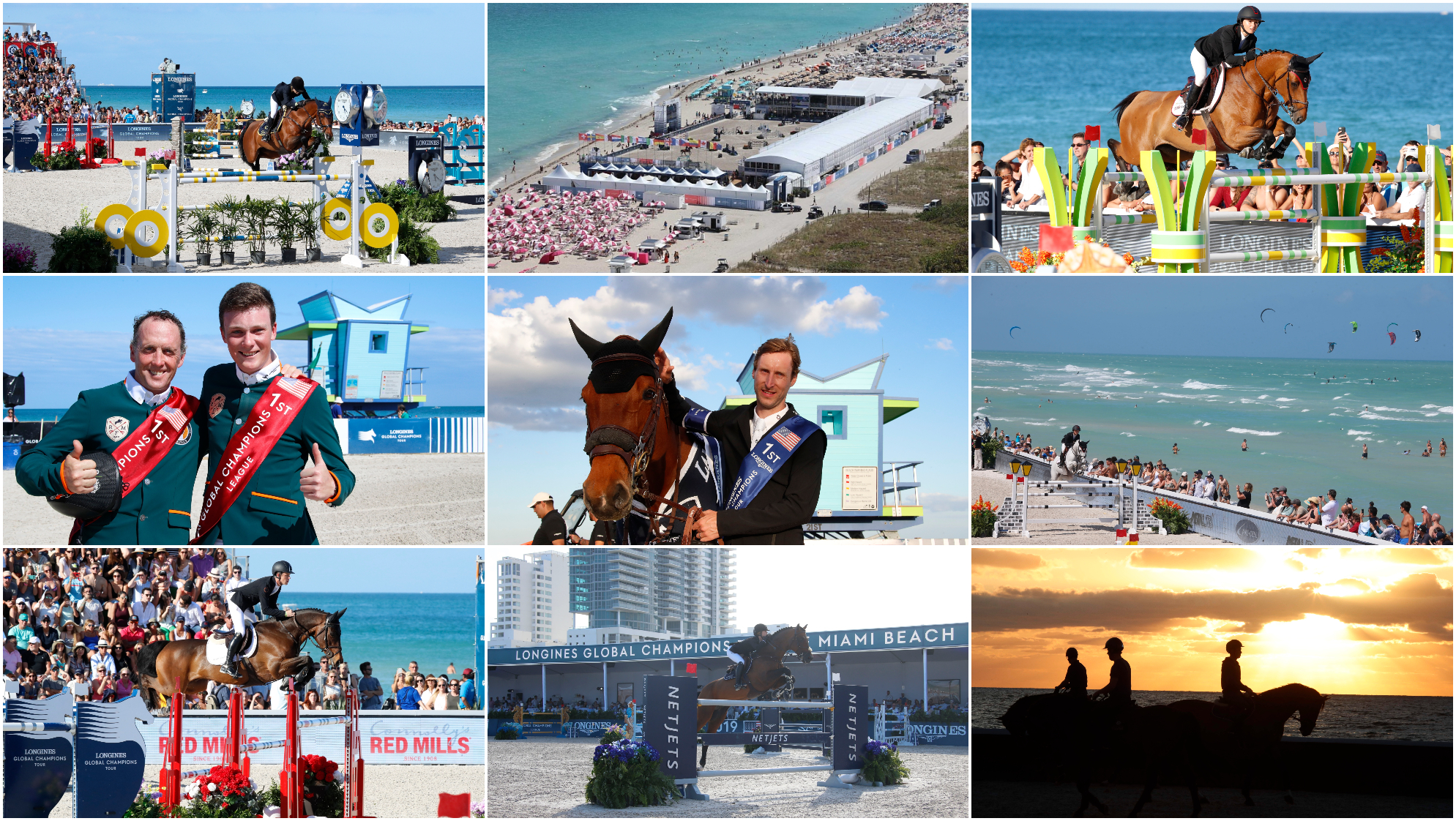 Photos: LGCT / Stefano Grasso
The third stop on the Longines Global Champions Tour and GCL circuit in 2019 took us to Miami Beach, one of the most unique and breathtaking destinations in show jumping. With the arena literally metres from the glistening Atlantic Ocean on Miami Beach itself, horses and riders were watched by beachgoers, kite-surfers, and packed crowds including Bruce and Patti Springsteen and Bill and Melinda Gates, who all enjoyed the spectacular views and top-level sport.
In the LGCT Grand Prix, Pieter Devos was making his mark at the early stage of the season with a superb win on his spectacular bay mare Claire Z following a tense eight-way jump off. Pieter spoke of his delight at winning the thrilling competition, and taking over the season ranking leaderboard, saying "It's the highest level sport here and the feeling I get is always the best. I am very happy to come back here; it gives me a super feeling to enter the arena and see the sea. It's the best of the world here and that's why I am so happy with my mare. I am so lucky".
In the GCL team competition, it was an incredible victory for home team, Miami Celtics. Shane Breen piloted Ipswich Van De Wolfsakker around the tough course first, followed by Michael Duffy and Quintano 35, both riders pulling out all the stops to achieve fast clear rounds in the second round, putting them at the top of the podium.
Take a look back at this stunning venue, the setting for world-class show jumping in 2019 in these amazing images. We look forward to bringing you all the action from the event later in 2020!