Equestrian Superstars Out In Force For LGCT Valkenswaard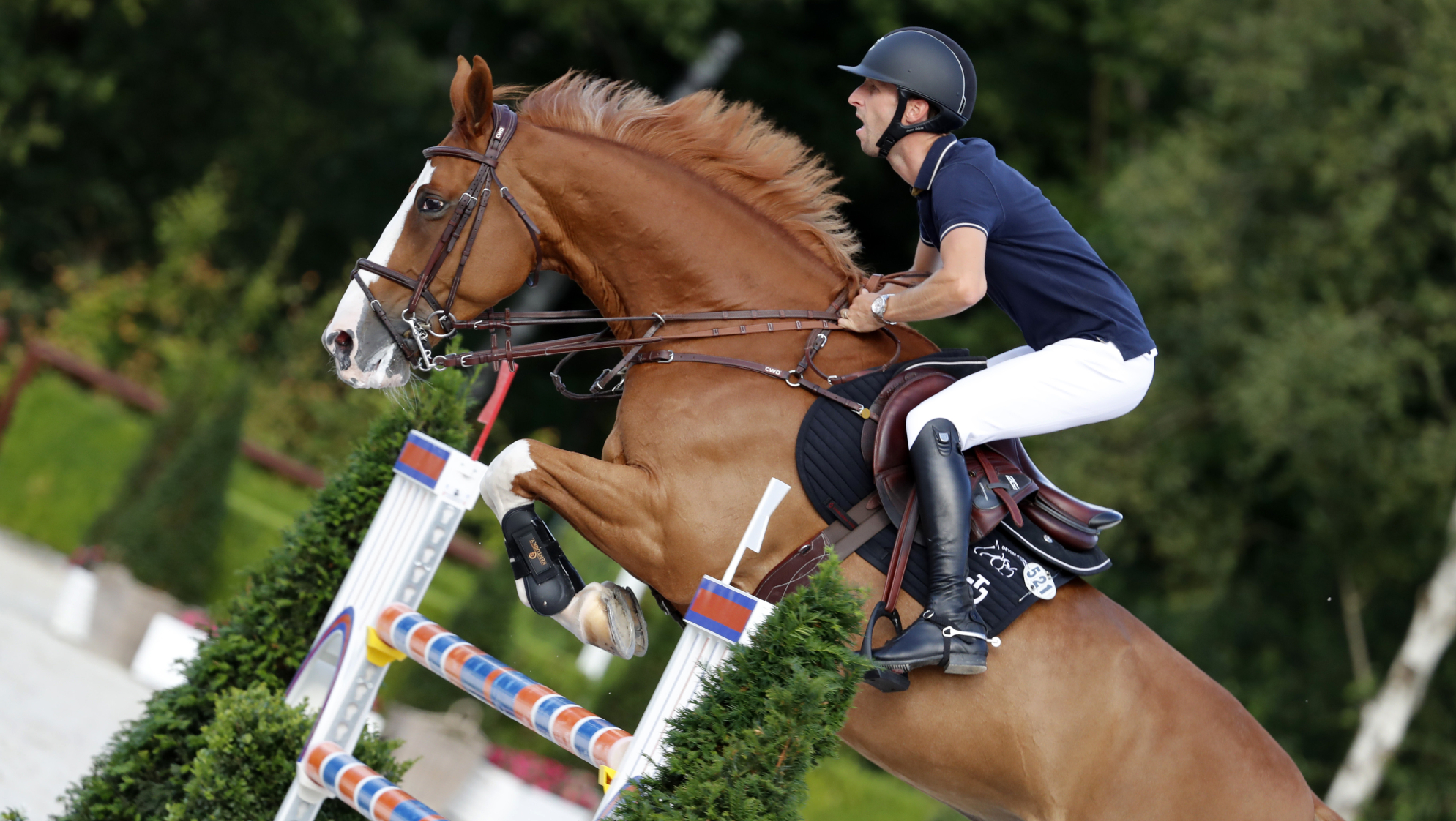 Photo: LGCT / Stefano Grasso
As the final stretch of the championship race is in sight everyone has bought out their big guns this weekend for the 15th leg of the Longines Global Champions Tour. World class horses will be showcasing top level jumping in the Tops International Arena at LGCT Valkenswaard.
Pieter Devos (BEL) currently leads the championship by just 6 points so this weekend he will be riding two of his best horses Espoir and Apart to try and stay in the lead. Last year's LGCT Grand Prix of Valkenswaard winner Frank Schuttert (NED), is back to try and defend his title with 10 year old stallion Queensland E and new face on the Tour, the beautiful bay First Lady G.
Germany are out in full force this weekend with the best of the best as Christian Ahlmann (GER) brings consistent Take A Chance On Me Z and Dominator 2000 Z, while Ludger Beerbaum (GER) will ride 11 year old gelding Cool Feeling and one of his top horse Casello. Aiming to take top spot on ranking leaderboard, Daniel Deusser (GER) has huge horsepower with him in the form of Killer Queen VDM and Jasmein VD Bisschop.
Having had some high placings on the tour recently RMF Chacco Top will be back this weekend with William Whitaker (GBR) who also brings with him RMF Cadeau De Muze. But watch out for Maikel Van Der Vleuten (NED) on Idi Utopia and Dana Blue who are both capable of winning him his second LGCT Grand Prix title of the season.
Last but not least Harrie Smolders (NED) has the choice of two fantastic horses here in his home country. Both Cas 2 and Don VHP Z are experienced at CSI5* level and will be giving the other riders a run for their money!
Make sure you tune in all weekend to our website GC TV and watch all the classes live and for free. The first CSI5* class kicks off at 14.30 local time tomorrow, for the full schedule, please click here.